---
Related Titles: Birth, Mothers

Pregnancy/ Ultrasound Titles | Pregnancy/ Ultrasound Quotes | Pregnancy/ Ultrasound Poems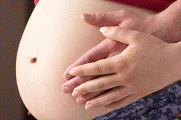 A New Bundle Of Joy, Is It A Girl Or A Boy?
A Sneak Peek At Baby
A Womb With A View
About To Pop
Alive And Kicking
Already Adorable
Anticipation
Are You Doing Somersaults In There?
Are You Done Yet?
As You Grew So Did I
Baby On Board
Baby's First Photo
Before I Was Born
Beginnings
Camera Shy
Can't Wait To Hold You In My Arms
Coming Soon
Countdown To Miracle
Cradle Of Dreams
Developing In The Dark Room
False Alarm
Finally We'll Meet
Freeze Frame
From Here To Maternity
Getting Ready For Baby
Getting Ready
Great Expectations
Here I Am
He's/She's Got His Daddy's Chin (ultrasound pic)
Hey! It's Really Cramped In Here
Hip, Hip, Pooh-Ray, There's A Baby On The Way!
I Hate Elastic
I Hope You Are Happy As An Only Child Because I Am Never Doing This Again!
I Love You, Little Baby
I Knew I Loved You Before I Met You
I'm Pregnant, This Is As Perky As I Get
In Full Bloom
In My Womb I Loved You
In The Beginning
It Started With A Kiss And Ended Like This
It's Almost Time
It's Really Dark In Hear, How's A Kid To Read?
It's So Small In Here I Have To Step Outside To Change My Mind
Just A Peek To See How You're Doing
Kid Under Construction
Labor And Delivery
Labor Day
Labor Of Love
Lady In Waiting
Lamazing Grace
Let Me Out Of Here!
Let's See What Develops
Life On The Inside
Little Boy Under Construction
Little Girl Under Construction
Love Is A New Addition To The Family
Make Room For ___
Make Room For Baby
Mom In Waiting
Mommy To Be
Month By Month
Mother Lode
My First Pictures
My Skin Just Can Not Stretch Any More!
Now Appearing
Oh Baby...
Oh That Glow
Oh What A Tangled Web We Weave, When First We Choose To Conceive
Our Growing Family
Pea In The Pod
Peek-A-Boo!
Peek A Boo I See You
Peek-A-Boo, Pink Or Blue
Peek-A-Boo We See You
Picture Perfect
Pink or Blue, We Love You
Pregnant Pause
Ready For Baby
Ready Or Not, Here I Come
She's About To Pop
She's Having A Baby
Showers Of Blessings
Sneak Peak
Sneak Preview
Someone Is Waiting
Special Things To Come
Splendid Surprise
Strike A Pose
Super Uncomfortable, Thanks!
Supersized
Sweet Beginnings
Swollen Ankles, Stretch Marks And The Miracle Of Love
Tap Tap Tap, Could You Send In Some Real Food?
The Belle Curve
The Big Day
The Inside Story
The Miracle Of Life
The Womb-Mate
There Is A Great Joy Coming
There Will Be Showers of Gifts
Think Pink
Twinkle, Twinkle, Our Little Star, How We Wonder What You Are.
Two Peas In A Pod (Twins)
Ultrasound
Ultra-Special
Under Construction
Waiting For Baby
Waiting For You
Watch Me Grow
We Can Bearly Wait
Weighting For You
We're Pregnant!
What A Belly
What A Difference A Day Makes
What Wondrous Things God Has Made
What's One More?
Which Will It Be?
Which Will It Be A He Or A She
While Developing in The Dark Room
While You Were Sleeping
Will It Be A Huntin' Buddy Or A Shopping Pal
Will It Be Pink Or Blue?
Womb With A View
Wow, We're Pregnant!
Yes, Sir, Thatís My Baby
You Glow Girl
You're Such A Part Of Me
Quotes

"A woman has two smiles that an angel might envy, the smile that accepts a lover before words are uttered, and the smile that lights on the first born babe, and assures it of a mother's love." ~ Thomas C. Haliburton

"Being pregnant is an occupational hazard of being a wife." ~ Queen Victoria

"By far the most common craving of pregnant women is not to be pregnant." ~ Phyllis Diller

"Childbirth classes neglect to teach one critical skill: How to breathe, count, and swear all at the same time." ~ Linda Filterman

"God's interest in the human race is nowhere better evinced than in obstetrics." ~Martin H. Fischer

"Have you ever tried getting out of your car through the exhaust pipe?" ~ Murphy Brown

"Having a baby is like taking your bottom lip and pulling it over your head". ~ Carol Burnett

"I already know how to breathe, and I'm the last person that needs to learn how to push." ~ Murphy Brown

"If men bore children, there would only be one born in each family." ~ Unknown

"If nature had arranged that husbands and wives should have children alternately, there would never be more than three in a family." ~ Lawrence Housman

"If pregnancy were a book they would cut the last two chapters." ~ Nora Ephron

"Life is tough enough without having someone kick you from the inside." ~ Rita Rudner

"Pregnancy The moment a child is born, the mother is also born. She never existed before. The woman existed, but the mother, never. A mother is something absolutely new." ~ Rajneesh
"Prepared childbirth is a contradiction in terms." ~ Joyce Armor

"There is a reason God makes you pee every 2 hours those last 3 months, it's training for the every 2to4 hour feedings." ~ Unknown
"Think of stretch marks as pregnancy service stripes." ~ Joyce Armor

"You can sort of be married, you can sort of be divorced, you can sort of be living together, but you can't sort of have a baby." ~ David Shire

"You should never say anything to a woman that even remotely suggests that you think she's pregnant unless you can see an actual baby emerging from her at that moment." ~ Dave Barry
Baby Unborn Author Unknown
Blessings upon you, my baby unborn
Safely inside me, asleep and so warm,
Sleep must come easy to those who are unborn,
As the maker so silently fashions your form.
Sleep, while you can, so watery and warm,
For outside this world is a terrible storm,
Soon you'll discover the taste of your tears,
So sleep now my loved one, my Baby, my Dear.
I Am Not Alone Author Unknown
Running errands and talking on the phone,
I am pleasantly reminded that I am not alone.
Little tiny hands a precious rounded knee
pushing and twisting that no one can see.
Oh sweet child kicking up your heels,
it is our little secret that only I can feel.
I look forward to your birth,
when I can kiss your skin,
but for now I will just smile,
As I feel you play within.

Our First Glimpse Author Unknown
Today we saw
Our first glimpse of you
A little piece of heaven
Our dream come true.
The day we will meet
Seems so far away
But until youíre ready
In my tummy safely stay.
Our gift from God
Sent from above
For us to cherish
And forever to love.

The Ultrasound Author Unknown
My precious little baby
I have loved you from the start.
You are a tiny miracle
laying closely to my heart.
Each day I feel your presence,
each day you quickly grow.
Each day your heart beats softly,
as only I could know.
So I'll keep this in a special place,
and remember each year through,
of this very special time of life,
the months I carried you.


---